This article was published last October by Seychelles News Agency. See full articl HERE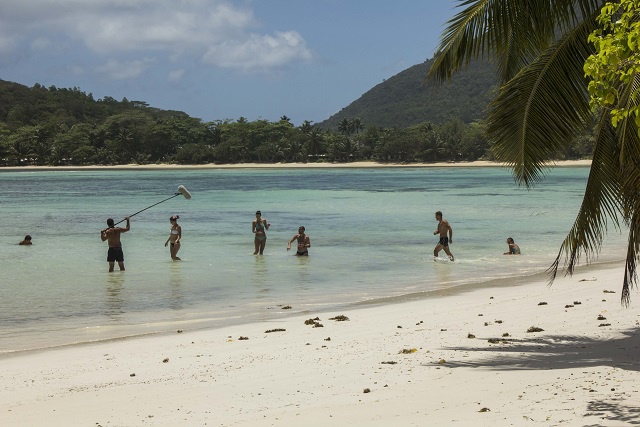 Seychelles is one of three filming sites of popular Russian reality show "Dom 2" [House 2].  
(Salifa Magnan, Seychelles News Agency)
The Seychelles, a group of islands in the western Indian Ocean largely dependent on tourism, will get a new window for the attraction for tourists from its Russian market with the filming of the country's popular reality show "Dom 2" [House 2] on its shores.
"Dom 2", which similar to the world-known "Big Brother" reality show, is the most popular reality show in Russia, which started in 2004 and has been running until today. It is an unscripted show in which contestants have to build a house and try to find a loving partner at the same time.
The main prize is awarded to the one person among the participants who receive the most votes through various voting mechanisms, in which the viewers can participate.
Out of so many tropical places in the world, the small island nation was selected by the general producer Aleksei Mihailovski for the show which has dominated the television schedule in Russia for the past 8 years.
Filming on location in Seychelles started in October last year. This came about after Mihailovski visited the islands while meeting with some business partners.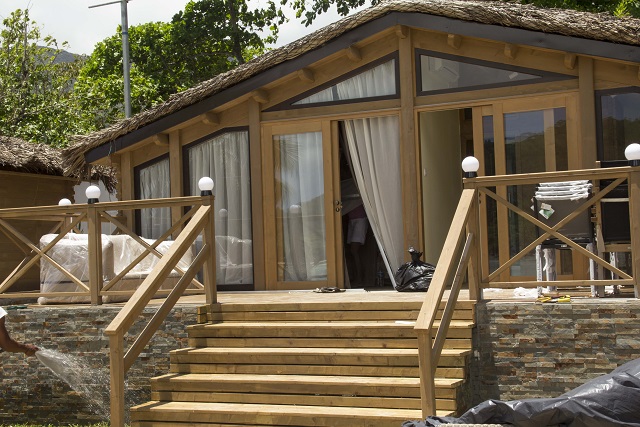 "Nature is different here than that of other islands. In simple words, it is really beautiful here," Mihailovski told SNA during an interview on L'Islette island, a small rocky island with no inhabitants, off the coast of Port Glaud, a coastal village on the west of main island of Mahe.
According to the general producer, the participants have been spending their nights at a villa at Anse Baleine in the Anse Royale district on the eastern coast of Mahe, since construction of accommodation on L'Islette has not been completed.
One of the two villas that will house the participants once construction is over. (Salifa Magnan, Seychelles News Agency) Photo License: CC-BY